I never do the 'resolutions' and  'looking back' kind of thing at the end or beginning of year so I will spare you all from reading any of my declarations. I just wish 2013 to be a year filled with health and happiness for family, friends and myself. I extend my New year wish to each and every one of you.
With that I come to today's recipe which is tandoori roti. It is what my family would always order in a restaurant over naan. There are so many different types of flat breads/rotis eaten across India. The flours and the cooking technique used to create these rotis make them different from one another.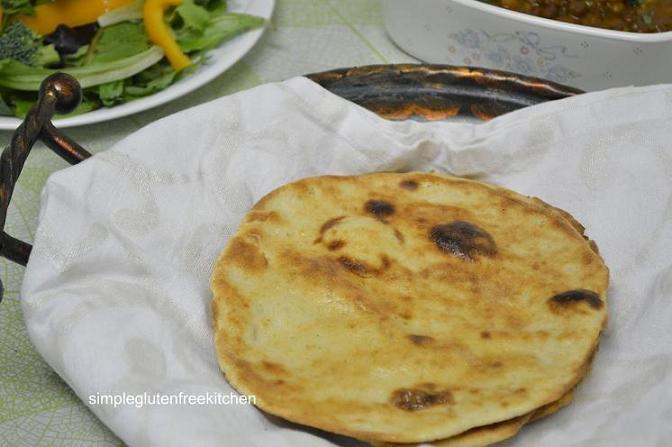 Traditionally tandoori roti is cooked in a tandoor ( clay oven) exactly the same way as naan. However tandoori roti is healthier as it is made from wholewheat flour ( I am using gluten free chapatti flour). Making rotis in a tandoor is a skill that require a deft hand and some tolerance to high temperatures. The circular roti is stick to the sides of the clay oven and left to bake. When done it is fetched with the help of long rod tongs. At home we can create tandoor like effect by heating the oven on high and broiling rotis close to the element. They get the same smoky flavor and characteristic of a roti cooked in a real tandoor.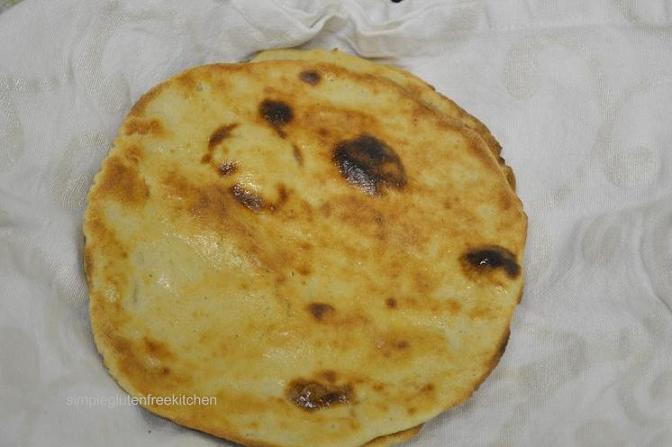 These rotis are best eaten with in few minutes of cooking so convection oven is a very easy and fast way to have several  rotis at a time.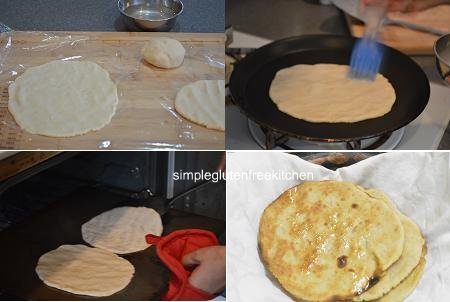 TANDOORI ROTI
Ingredients:
1cup gluten free white chapatti flour
1/4 tsp salt
1/4 tsp baking powder (omit if making with wheat flour)
1 tbsp unflavored yogurt
water as required
1 tsp oil
butter
Method:
Place chapatti flour in a mixing bowl. Add salt, baking powder, yogurt and oil. Mix well.
Next add water as needed and mix to make a smooth dough. It should be softer than a chapatti dough. Cover and set aside for 15 minutes.
Cover a rolling board with plastic wrap. Line a plate with cloth napkin.
Preheat the oven to 500°F with a cookie tray on top rack. After 5 minutes  turn the oven  to broil.
Heat a tava (griddle) on medium heat. Divide the dough in three balls. Take some water in a bowl.
Dip your hand in water and pat the ball flat. Spread into a round chapatti using wet hand.
Carefully lift chapatti in the palm of one hand and gently place it on hot tava. Cook chapatti for 30 sec or until you see bubbles forming. Brush water over the exposed surface of the roti.
Lift roti with a flat spatula  and place on a hot cookie tray(wet side facing the element). Broil until browned on top. You can easily cook 4 rotis at the same time.
Remove tandoori roti from oven to the cloth lined plate. smear with some butter on one side.
Serve immediately with any vegetarian on non vegetarian Indian dish.

Print
You might also like: