14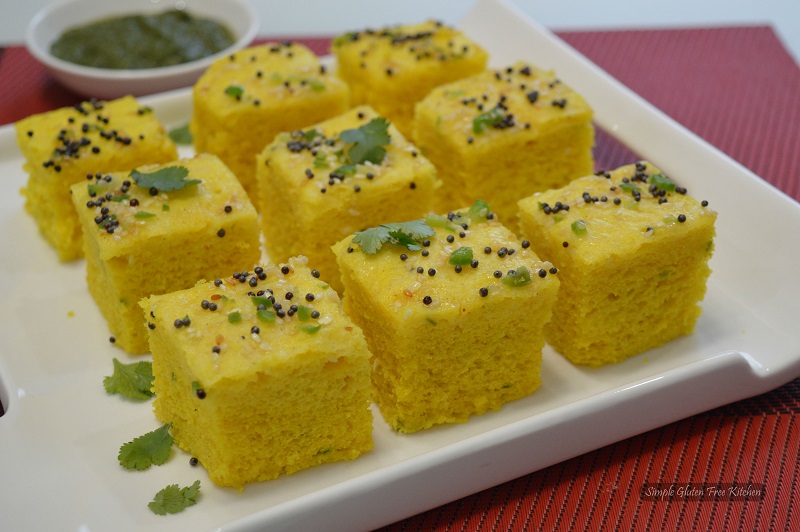 Besan Dhokla/ Steamed Savory Gram flour Cake
This incredibly tasty savory snack is light, healthy and hit the spot. It is just as good at lunchtime if you can add a salad on side or for breakfast, alongside a cup of tea and fruit. It is a steamed savory cake, called Besan Dhokla in Hindi. When I was a kid, this was one of the frequented item in our house at any given event. Soft, & delicious, mildly tangy and sweet accompanied by the light crunch of mustard and sesame, garnished with the herby cilantro! It's been etched in my mind.
Continue Reading
20
Pithaud with Chaunke Matar / Gram flour Cakes with Masala Peas
I have more than a dozen gluten-free flours stored in my fridge and pantry, but the bag of besan (gram flour) is the one that needs to be restocked most often. There are many, many ways you can use gram flour in your cooking. Its characteristic nutty flavor gives besan the ability to create tasty, simple dishes that stand on their own with few ingredients. Take this Pithaud recipe for example. It looks simple, right? Well, it is! The delicate golden brown crust and silky smooth interior of pithaud really shines through in this easy dish and is well complemented by simple tomato curry and seasoned sweet green peas. I made this for my friends on Yoga retreat day and they couldn't stop talking about how good it was.
Continue Reading
14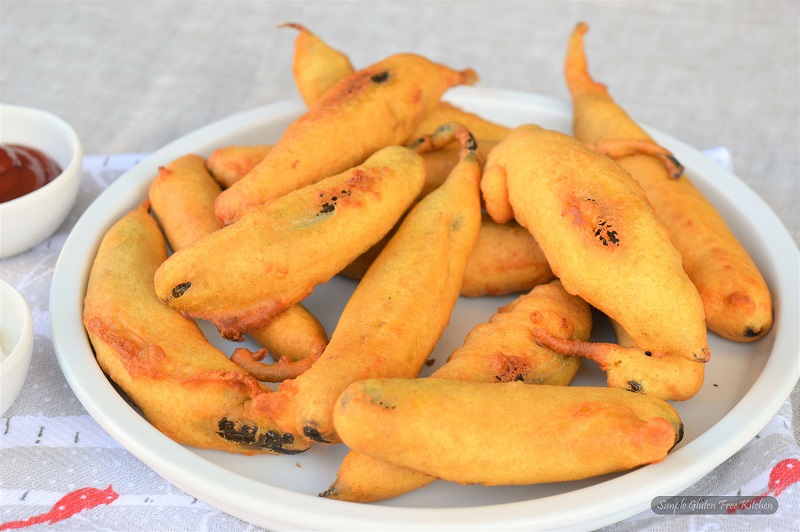 Mirchi Pakora / Dry Masala Stuffed Chili Pepper Fritters
Knowing how much my husband loves mirchi pakoda I made some on Friday night when his friends came over for nibbles and drinks. The weather was rainy and the deadly combination of chili pepper fritters with drinks was simply irresistible. Seriously, these dry masala stuffed mirchi pakodas are absolute dynamite that you should try once at least.
Continue Reading
25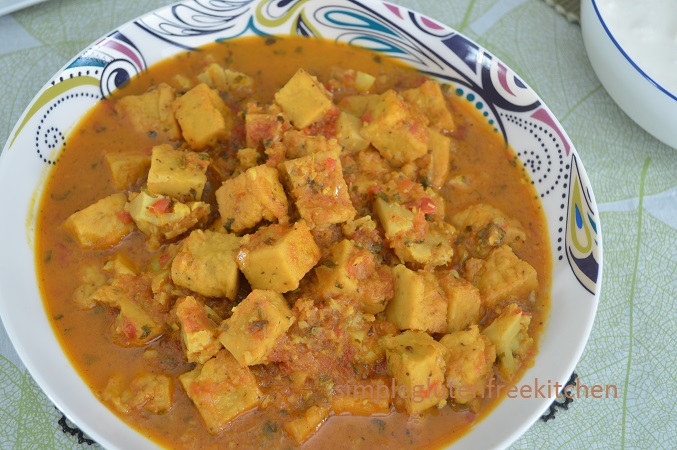 Besan Ki Sabzi
Besan is one of the versatile flour I know of. Its been a staple in my kitchen and I relish it in one form or another. It can be mixed into the flours for flat bread and pizza crust, used like eggs to make cheelas, as a binder for koftas, batter for deep frying, thickener for curries, base for exotic sweets, crunchy drops for flavored yogurt and many more.
Continue Reading