1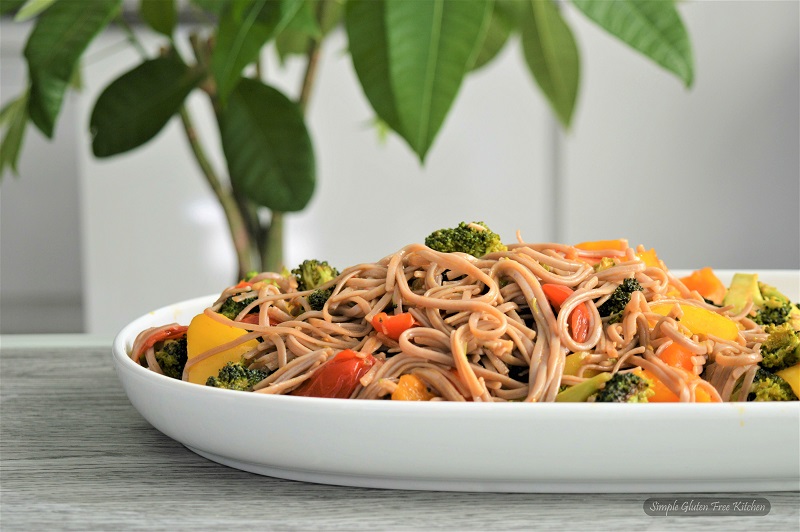 Garden Vegetable Soba Recipe
I'm all about making real meals simple and convenient enough for weekdays. The easier it is, the more likely you are to cook it and eat it. This delicious recipe is a great way to use up a lot of odds and ends from the fridge or vegetable basket. It makes a great option for packed lunch as it tastes equally good warm, cold, or at room temperature. I usually serve this garden vegetable soba noodles with a piece of oven baked fish or chicken for a more substantial meal.
Continue Reading
11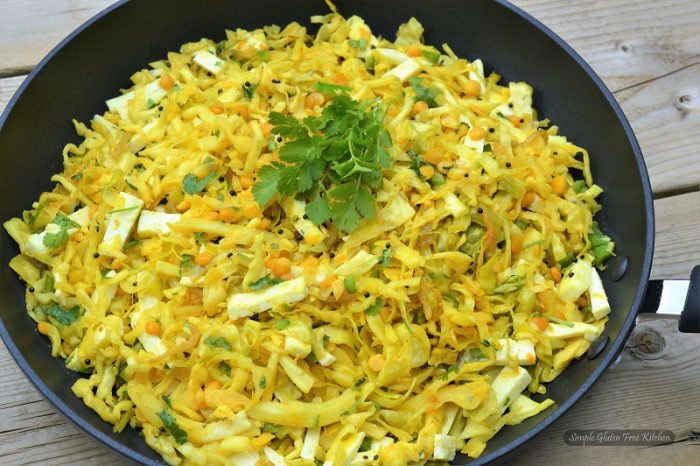 Cabbage Stirfry
Aren't you all love quick and easy recipes that aren't boring, so today I am sharing a quick and easy cabbage recipe. It is made with minimal ingredients and tastes fabulous! It has a tempering made with mustard seeds and Bengal gram lentils which greatly adds to its taste and texture. I often add paneer which makes it more delicious and nutritionally adequate. This dish can be enjoyed as a main with roti or as a side with rice and curry or as a filling for wraps and sandwiches.
Continue Reading
10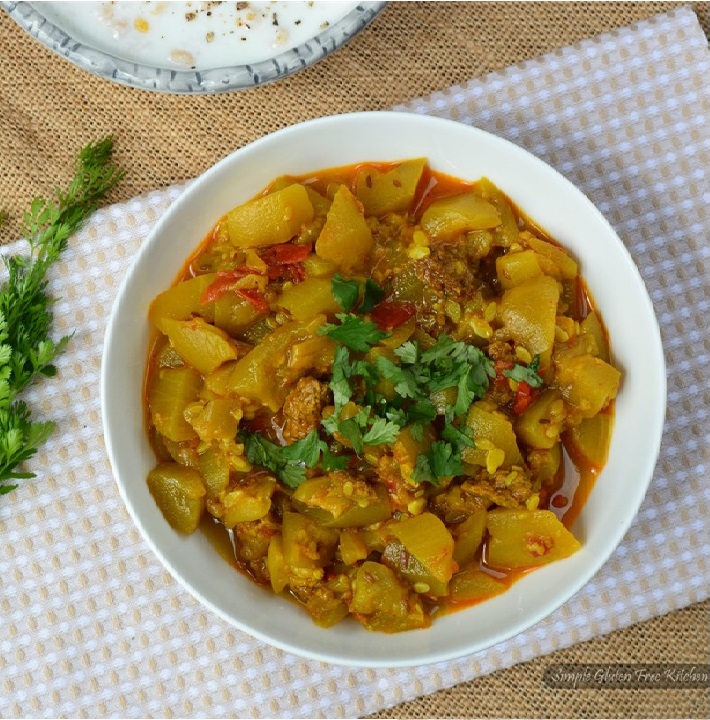 Wadi wali Lauki/ Bottlegourd cooked with Sundried lentil cakes
Bottle gourd is highly appreciated vegetables in Indian cuisine though it is not very familiar to the western world (yet!) as an edible. It is rich in minerals and high in water therefore considered extremely light on the digestive system. It is used in stir fries, curries, with lentils, in desserts, soups and a lot more. This is a super simple and homey dish, but the flavors are tremendous. We Punjabis particularly love to add wadis in it. They add a lot of flavor and make the dish enjoyably spicy.
Continue Reading
26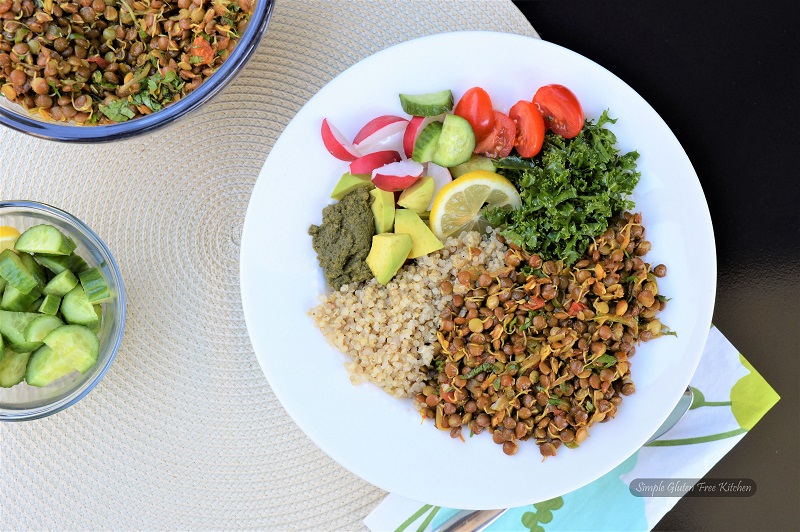 Sprouted Red Lentil, Quinoa Nourish Bowl
Sunshine and warmer days have returned which means less time in the kitchen and more time outside having fun with family and friends. Though I love spending time in the kitchen, I also don't want to miss out on the sun and fun by staying indoors or spend money eating out. The only way to do this is to have simpler meals that come together fast. This Sprouted red lentil, quinoa nourish bowl meets all the requirements for a simple healthy meal. It has got protein powered lentil, whole grain, lemony kale, crunchy raw vegetables, and a herby mint chutney. It is bright, satisfying, incredibly nourishing, and super easy to make.
Continue Reading
11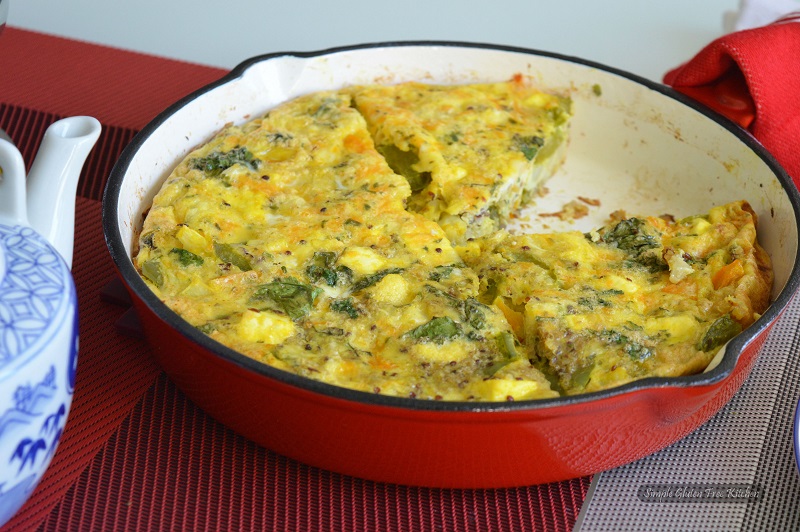 An Easy Family Day Frittata
Happy valentine's day everyone! I hope you all have a wonderful time with the people that you love. Yesterday was Family day in BC. People had a day off work and schools were closed. This holiday is observed to encourage people to spend time with their families and appreciate the importance of family values. Since cooking is one of the ways I can show my love for my family I made this frittata for the perfect start to our day. Frittata is one of those "throw together' baked egg dishes that is high in protein, low carb and packed full of veggie nutrients. You can eat it for breakfast, lunch or dinner. And if you bake it in a muffin pan its perfect for packing up a healthy snack or on the go breakfast. The best part is it's super easy to make and so satisfying.
Continue Reading