19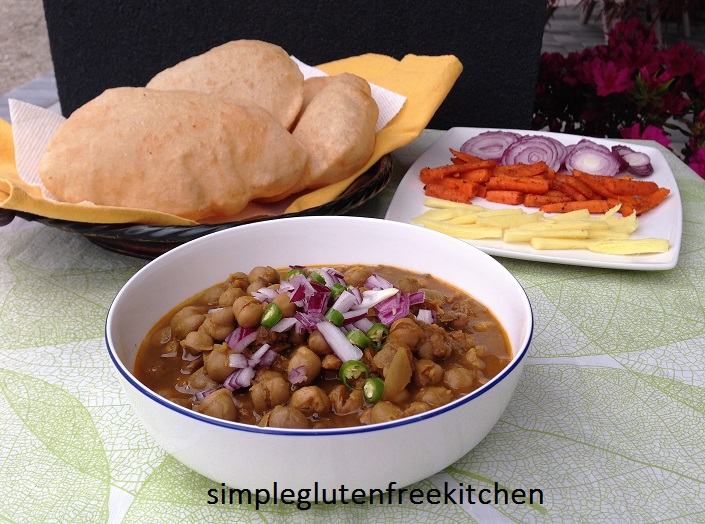 Chole Bhature- The Popular Food Duo
Happy Vaisakhi my friends! Vaisakhi has long been celebrated throughout Punjab as the Sikh New Year and spring harvest festival. This day also has religious significance, as it marks the anniversary of the establishment of Khalsa Panth (the community of baptized Sikhs). Sikhs around the world have brought the tradition of celebrating this auspicious day with Nagar Kirtan, more commonly referred to as a parade, to various cities. Vancouver and Surrey BC, host one of the largest parades in the world each year. Generally every region in India celebrates new year with different names at the time of harvesting of crops. For Sikhs it is tomorrow. But since the community celebration is not happening in Vancouver until the 16th of April I wanted to cook something that has a Vaisakhi feel to it, so today I'm sharing a much loved Punjabi meal called chole bhature. If you're a food lover, (and who isn't, really?) go and try this meal (if you haven't yet) I bet you'll be hooked for life.
Continue Reading
14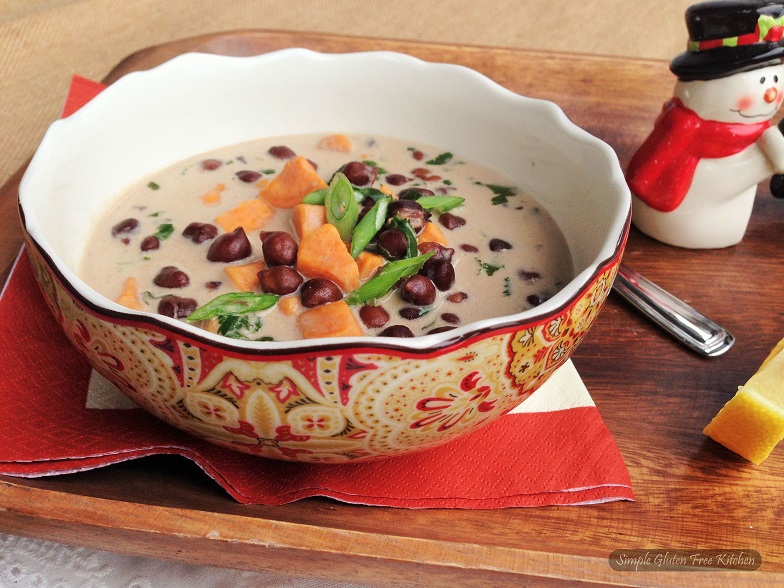 Creamy Kala Chana Soup
It's hard to get back to blogging when you are away for a while. I was worried I would've lost all of my visitors and readers. But you know what? I was wrong. A few of my posts got quite a lot of views, and I also received a lot of good feedback through comments and emails. Some of you missed me, checked on me and encouraged me to come back. So, thank you for doing so. A foodie friend recreated my Kale quesadilla recipe and shared it here. This was a real morale booster for a great start of the year and to get into the routine of posting and keeping in touch with you all. Today I bring you a a healthy, creamy and chunky soup that is mild enough to be kid friendly and layered with flavors of cumin and ginger to please the adults.
Continue Reading
24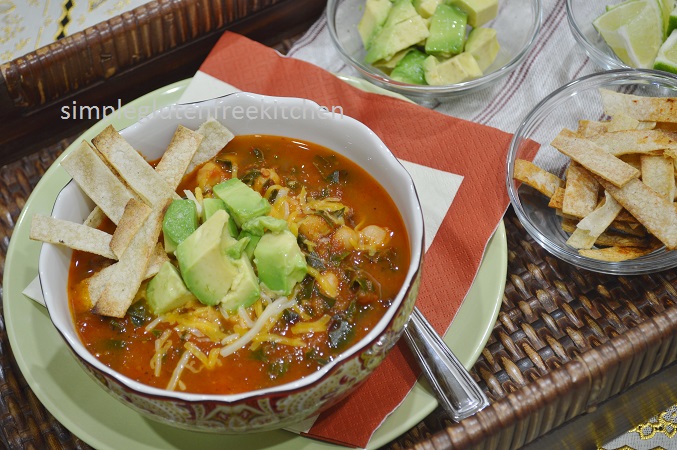 Chickpea Tortilla soup
This flavorful mexican soup is probably one of the best soups I have had at a restaurant. It was so delicious that I tried to duplicate it. I changed a few ingredients around and made tortilla soup with chickpeas, fire roasted tomatoes and chipotle. Garnishing of avocado, shredded cheese and tortilla chips turned the soup into a hearty meal.
Continue Reading
25
Roasted Acorn Squash With Quinoa and Chickpeas Medley
Lately I have been reading  a lot of squash recipes on the blogs and that made me cook this lovely showy gourd. When I actually went for grocery shopping I could not decide which squash to choose. They were in all shapes and colors.... just kidding, I saw only 3 types of shapes and colors. I picked up acorn squash as it seemed just the right size for our small family. Right after coming home I started looking for recipes. I wanted to cook my squash with another fall ingredient, cranberries; ...
Continue Reading
8
Chickpea Salad
Chickpeas can be enjoyed in number of ways. It is the versatility of these beans which make them everyone's favorite. I love it in curries, wraps and in salads where you can actually see the lovely hazelnut like bean and bite into it. Health wise, chickpeas are a good source of plant protein. They are high in folate and fiber, that means you don't really need any other carbohydrate, it already has a good amount in it. Chickpea salad is great for working lunch or as a side dish to whatever you ...
Continue Reading