22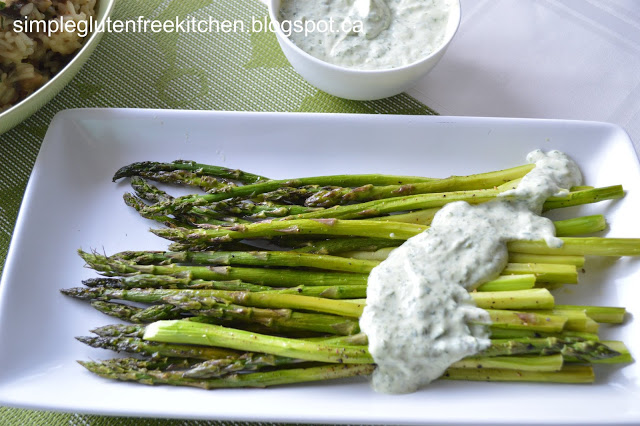 Roasted Asparagus with Parsley Remoulade
Nowadays, many restaurants are becoming aware of the need to cater to different allergies. But if a restaurant is new to me I always call ahead to check for gluten free options otherwise the usuals I get at most restaurants is plain grilled chicken or fish over a bed of salad or rice and there are french fries in abundance everywhere. Sometimes, they accommodate and make something. During one of such visit to a restaurant I was offered sweet potato fries, with ketchup but I preferred to eat ...
Continue Reading
18
Chaat Masala
There are number of spice blends used in Indian cooking, though, the tantalizing flavor that you taste in most Indian snacks, street foods and salads is Chaat Masala. Chaat in hindi means 'to lick'; it refers to both a spice blend and a special savory delicacy served at roadside stalls that just make your mouth water. It is a mixture of all tastes, sour, spicy, salty, sulphurous, little bit sweet and very flavorful, so you can imagine how this spice mix might perks up any dish from deep fried ...
Continue Reading
27
Stuffed Pasta Shells
All children returned to school this week, after two months of summer vacation. Although, we all eat three meals a day but when school starts I am sure all Parents begin to think more about school lunches. Packing lunch was quite a challenge for me when my daughter was in grade 6-7 but not after she learned to make better food choices.  My daughter attends a public school, and even though her school cafeteria makes an effort to follow nutrition guidelines much of the food is processed and ...
Continue Reading
41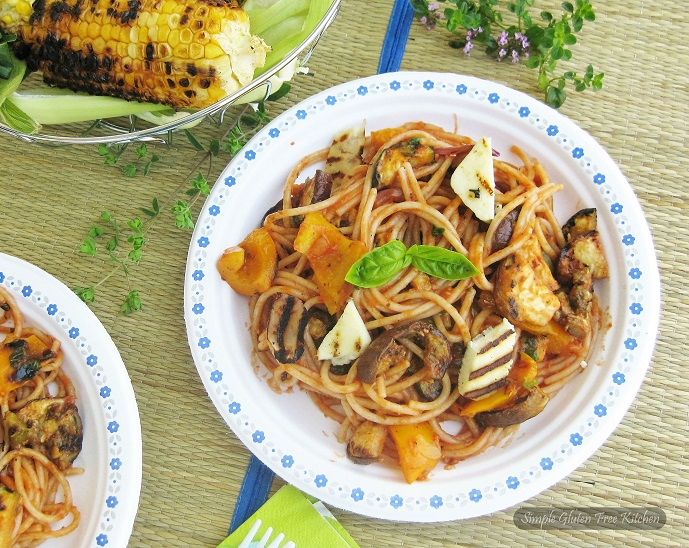 Spaghetti with Grilled Ratatouille
We are having some real nice weather. People are flocking to beaches and camping to take advantage of the well deserved sunshine. And those who are not lucky enough to take some time out, pitch up their tent in backyard and feel like a camper. My husband and I love camping, but we were not raised in that lifestyle, so are not bitten by the camping bug, as my daughter is. In India camping was thought to be only for hikers and trekkers, though family camping is now slowly picking up. ...
Continue Reading
25
Dahi Bhalla / Lentil Balls in Yogurt Sauce
Making yogurt is a ritual in Indian house holds. Every night, before retiring to bed its yogurt that is made from a yogurt starter (culture). I don't know how many of you have tasted home made yogurt but it has great taste and texture. There are no stabilizers, artificial flavorings or any additives. Just milk and live culture. Making your own yogurt is much fresher than anything you can buy from the store. It stays sweet and fresh in fridge for 3-4 days. After that period it will still be good ...
Continue Reading