26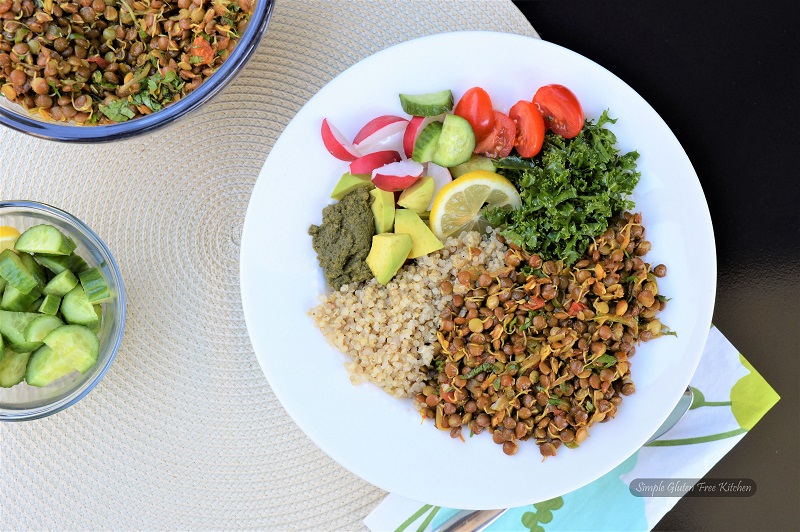 Sprouted Red Lentil, Quinoa Nourish Bowl
Sunshine and warmer days have returned which means less time in the kitchen and more time outside having fun with family and friends. Though I love spending time in the kitchen, I also don't want to miss out on the sun and fun by staying indoors or spend money eating out. The only way to do this is to have simpler meals that come together fast. This Sprouted red lentil, quinoa nourish bowl meets all the requirements for a simple healthy meal. It has got protein powered lentil, whole grain, lemony kale, crunchy raw vegetables, and a herby mint chutney. It is bright, satisfying, incredibly nourishing, and super easy to make.
Continue Reading
17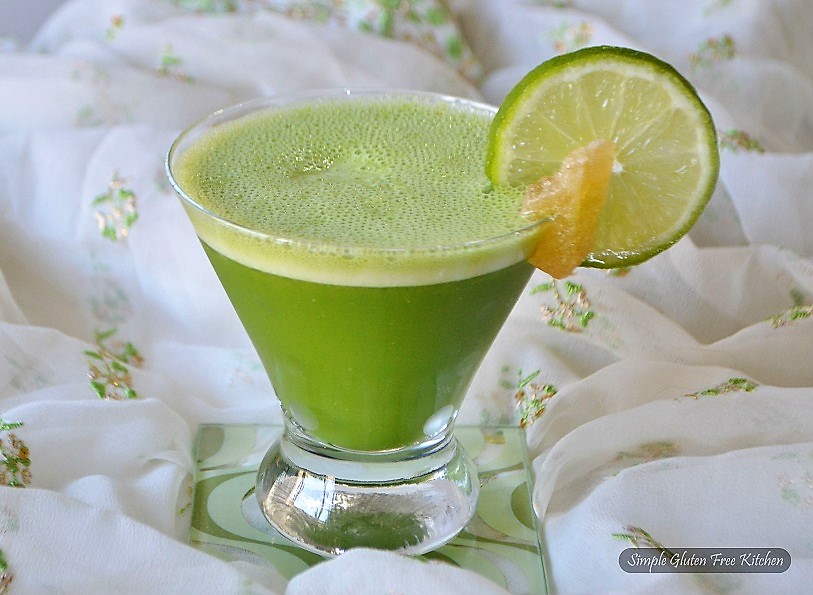 Kale Ginger Margarita
I love ginger, I love kale but know nothing about making alcoholic drinks. It is my husband's domain and this is his recipe. Since, many of you are preparing to host annual Christmas or New year party or planning to make healthy eating and drinking resolutions, I thought someone must be interested in a healthy cocktail. Margaritas are generally high calorie cocktail, however with a few swaps and tweaks one can still craft a healthy version. My husband says that when one can have kale in salads, smoothies, stir-fries, then why not in cocktails?
Continue Reading
19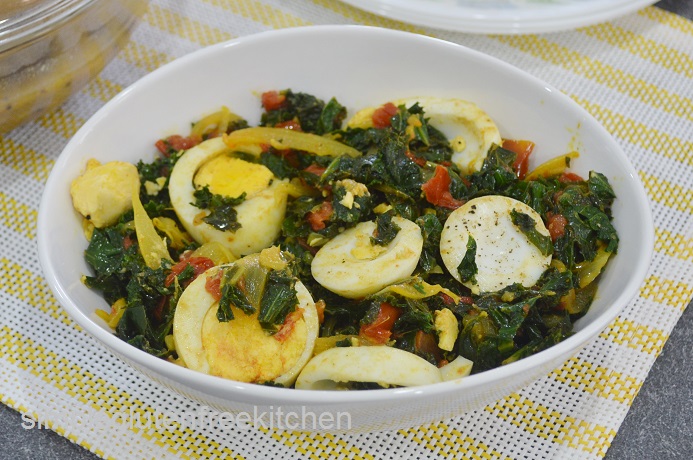 Kale and Eggs 'sabzi'
Kale is an amazing vegetable recognized for its health benefits and delicious flavor but it also has some dark side. If not eaten in moderation it may affect health adversely, such as hypothyroidism. There is no good evidence to prove this, however the point of writing this is that over consumption of anything is not good, even healthy foods. I have (under active) thyroid problem for the past 10 years but, with healthy diet and regular exercise I have managed to improve my overall health.
Continue Reading
29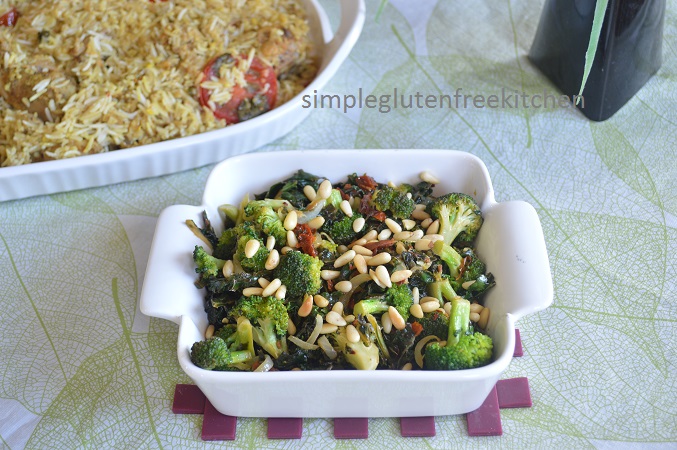 Kale And Broccoli Stir Fry
Firstly, thank you all so much for the sweet comments, google shares and pins on my panettone post. Secondly, I also thank Paula of celiac corner for featuring me and my recipe, chai spiced apple cake for the month of January. Her blog is an informative resource for the celiac and gluten sensitive community, providing the latest medical and research information, tips for living gluten free lifestyle, reviews and much more. I feel lucky to have such good blogger and google friends and readers :) Love you all!
Continue Reading
31
Crispy, Cheesy Kale Quesadilla
Quesadilla makes for an excellent lunch and dinner solution for summer days when its too hot and you don't want to linger over the cooking. The possibilities for filling this Mexican sandwich are endless and you can pretty much stuff anything that's lurking around in the refrigerator, even leafy greens like Kale.
Continue Reading