10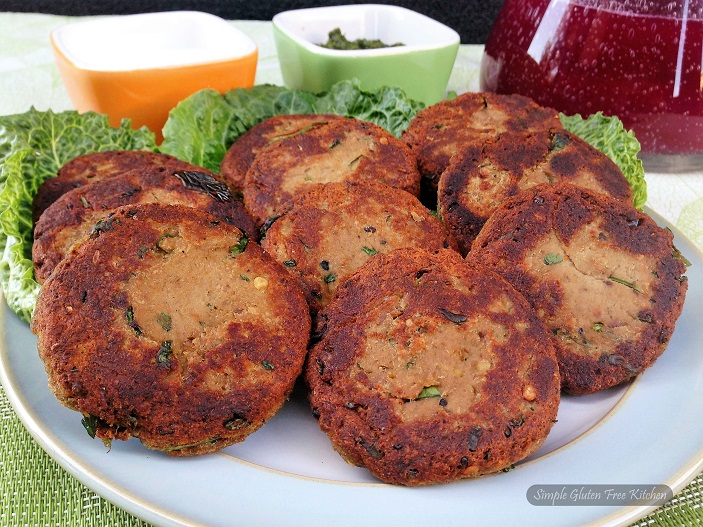 Shami Kebab
Shami kebabs are the very popular variety of kebabs in Indian cuisine and also in other South Asian countries. These kebabs involve slow cooking the boneless meat with lentils then blended to form a smooth dough. The mixture is then shaped into discs and shallow fried until crispy on the outside and soft on inside. They are highly addictive and a perfect snack when entertaining guests or have for dinner with salad. They are also perfect in the lunchbox and are very filling and healthy.
Continue Reading
21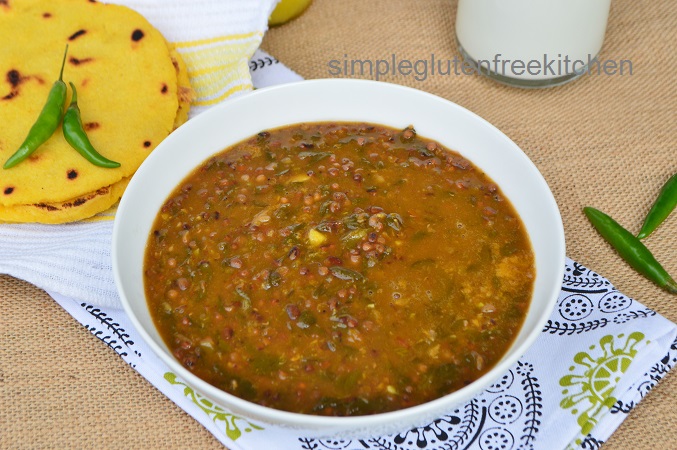 Daal Saag / Lentil Stew with Garbanzo Leaves
Gosh! It seems too early to be really posting a winter dish but my garbanzo/ chickpea plants are getting dry and woody and I wanted to use the tender leaves before I uproot them. Every spring I make a small kitchen garden with selective plants. Since most of them do not survive after the frost its a new effort every year. There is not a lot of space for my kitchen garden but I choose vegetables that taste better when fresh and quick to grow. I plant tomatoes, few herbs, salad leaves, chillies, couple of veggies, and then I also make an effort to try one or two new plant every year. This year I experimented with chickpeas. I sowed few black chickpeas in early April and got beautiful plants. Unripe chickpeas or green garbanzo are often picked out of the pod and eaten raw as a snack or can be enjoyed in so many different ways. The tender leaves are used raw in salads, cooked in soup or a lentil stew that we call it, daal saag.
Continue Reading
18
Moong Daal Khichdi (lentil and rice porridge)
Most Indian food is simple to make and very, very rewarding to eat. Khichdi pronounced as khich-ah-ree, is one such simple and satisfying meal of rice lentil and vegetables which can be cooked quickly without much fuss. Every Indian household makes khichdi and the taste and style of cooking may differ depending on the way it is prepared and the ingredients used. But a basic khichdi is usually made from white rice and yellow moong daal and without any strong spices.
Continue Reading
27
Warm Millet Salad with Kale, Lentil and Roasted Sweet Potatoes
Hello Friends, If anyone's been wondering why it's been quiet on the blog for past few days, then there's a reason: My in laws have come from India to live with us. Life has become pretty busy and only a South Asian can understand what I mean by that. Don't think otherwise, I love being a perfect daughter in law but between all the duties of a loving mother, wife and a daughter in law, I just felt I missed writing on my blog. Today, when I was roasting sweet potatoes for my mother in law's fast, I used some in millet salad and thought to share the recipe with you.
Continue Reading
19
Tomato Rasam
Rasam is an appetite stimulating south Indian soup, that is tangy and fiery hot. It can be had strained or just as is for soup or can be eaten along with a bowl of steamed rice. Rasam is a lighter version of sambar, yet with a distinct and appealing flavor. Try it once and I bet you will be hooked!
Continue Reading