15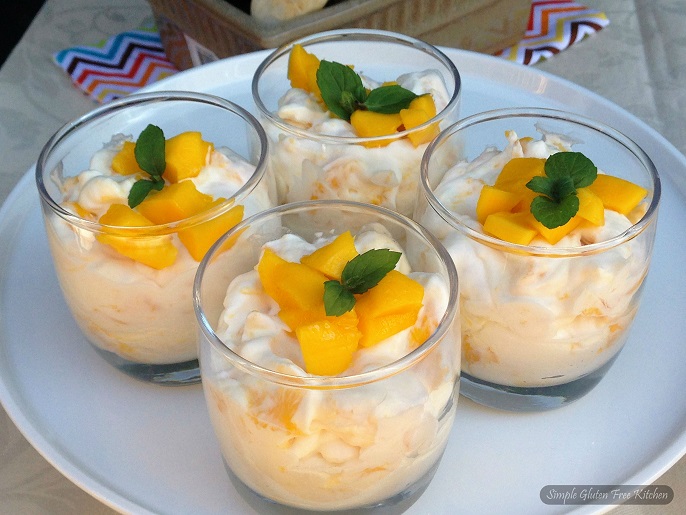 Mango 'Malai' (mango fool) – a perfect treat for mango lovers
If there is one fruit that I can't wait for to come in season, then it would be mango. Now that it is end of June and mangoes are at their peak in my neck of the woods, sharing a dessert with you made sense. Mango 'malai' was one of many typical summer desserts for me and my siblings while growing up. It was quick, easy and the taste? Oh so heavenly! I picked up a few manila mangoes and decided to make this treat for my family. That first spoon took me right back to my childhood.
Continue Reading
12
Mango Mascarpone Cheesecake with a hint of Cardamom
I know it's been a while guys. With different priorities in my life I am not posting on a regular basis but will definitely try whenever I can. Have I told you that mango is my favorite fruit? I guess I have. It is just not possible for me not to post a recipe when it is a mango season. So here comes a mango recipe that your whole family will love.
Continue Reading
12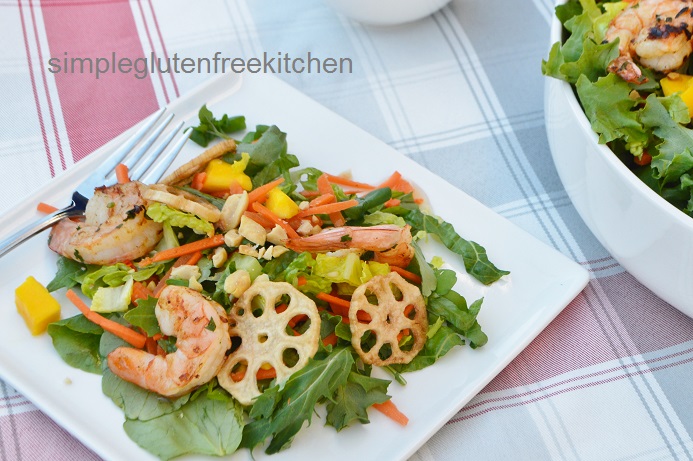 Vietnamese Style Salad with Shrimps and Lotus Root Chips
In the winter I love hearty dishes and carbohydrate rich comfort food, but as it gets warm I crave for lighter meals. And, salads are a great way to have something light, flavorful and healthy for summer meals. Plus they very rarely involve cooking. I often make salads for dinner and we all love it. The other night we were craving for grain free salad so I grilled shrimps, fried lotus root chips, chopped delicious greens, added some more ingredients, then tossed it all with nuoc cham vinaigrette. All together it turned out a great salad.
Continue Reading
44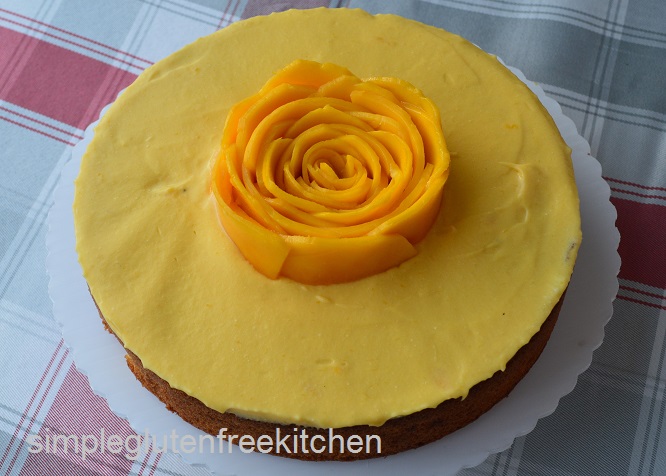 Reader's Request: Fresh Mango Cake
There's something about mangoes that everyone just loves. Apart from being delicious on their own, mangoes are great in salsas, stir fry and desserts. They are in season and that makes me thrilled to share this cake recipe on simpleglutenfreekitchen. This is also a request from a reader, who is planning to have a baby shower for her gluten free friend and, who happens to love mango desserts.
Continue Reading
29
Make your own Mango Chutney
Google+ is one of the social media platforms where you get to see and learn something unique every single day. And sometimes an idea or recipe you see is so simple and works for you that you wonder why you didn't think of it. I came across one such post by Azlin where she used a mix of mango chutney and mayonnaise for canape topping. I happened to have mango chutney at home, so I tried out her recipe and also a really simple dipping sauce by adding water, and it was deeeeelicous! I wanted to share this idea and the recipe of mango chutney with you all.
Continue Reading