12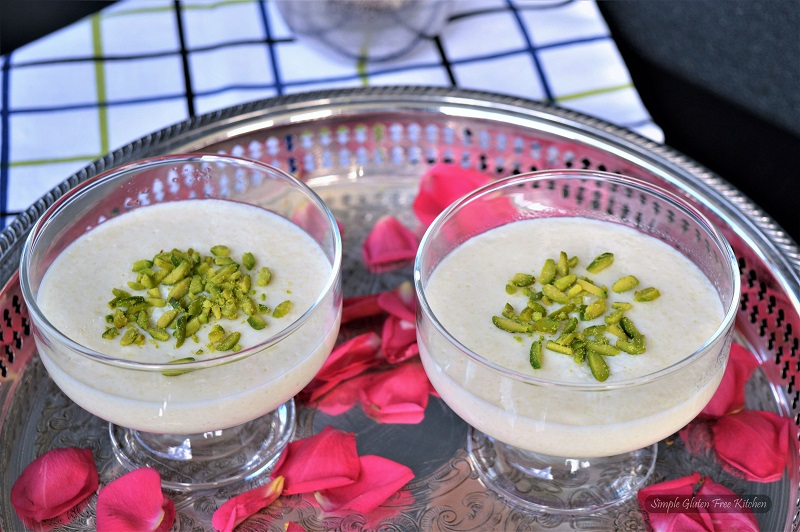 Phirni (Rose Scented Rice pudding)
Vaisakhi is this Thursday, a day that marks the start of the Sikh new year and commemorates 1699, the year Sikhism was born as a collective faith. It is also a day of thanksgiving to the mother earth for good harvest. To celebrate, Sikhs all over the world take part in a religious procession called "Nagar Kirtan. In Vancouver and Surrey, the procession is held during weekends, as there is no public holiday for this day and weekend is the only time to celebrate here. As they say, a celebration is never complete without a touch of sweetness. I bring you a rice pudding. In India we make two variations of rice puddings. One is called Kheer which is heavy and creamy, and the other one is called Phirni which is lighter and smoother in texture. Since I already posted the "kheer" recipe, I decided to share the traditional "Rose scented Phirni" recipe.
Continue Reading
10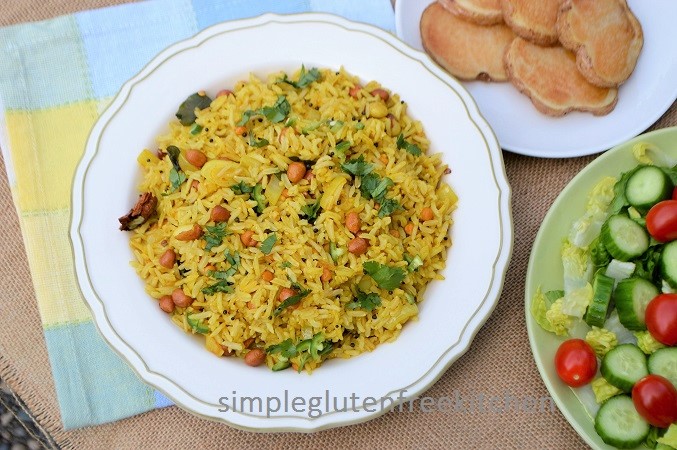 Turmeric Lemon Rice
Having leftover rice from the previous day is very common in many households. And the first preparation that comes to mind is fried rice with vegetables and eggs. The recipe I am sharing with you today is a different kind of fried rice. This one doesn't need any vegetables or egg. In fact you can make this when you are running out of your pantry stock. Turmeric lemon rice is a popular dish originating from South of India and is known under a couple of different names, such as Lemon rice, Pulihora or Chitrana. It is a slightly spicy rice preparation which has a delightful tang from the lemon, beautiful golden color from turmeric and a nutty flavor from the lentils and peanuts.
Continue Reading
17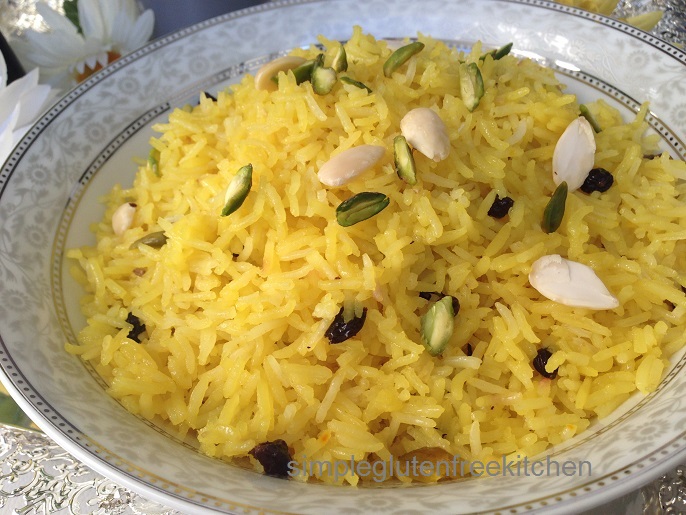 Meethe Chawal / Sweet Saffron Rice
Hello everyone, Happy New year!!! It is after 5 months that I am logging in to my blog. Yes, I am all well. I have been really busy with various responsibilities. We sold our house after living in it for 12 years and moved into a new one that we built ourselves. We knew nothing about building and even though we hired tradesmen to do all the jobs it was a lot of work managing the whole design and construction process. Days were long, stressful and exhausting, and I was overwhelmed in the beginning but supported my husband fully in carrying the project through from start to finish. The result is a home we love and one that reflects our tastes and preferences. I am starting the year with a seductive recipe that I have grown up eating and love it.
Continue Reading
18
Moong Daal Khichdi (lentil and rice porridge)
Most Indian food is simple to make and very, very rewarding to eat. Khichdi pronounced as khich-ah-ree, is one such simple and satisfying meal of rice lentil and vegetables which can be cooked quickly without much fuss. Every Indian household makes khichdi and the taste and style of cooking may differ depending on the way it is prepared and the ingredients used. But a basic khichdi is usually made from white rice and yellow moong daal and without any strong spices.
Continue Reading
15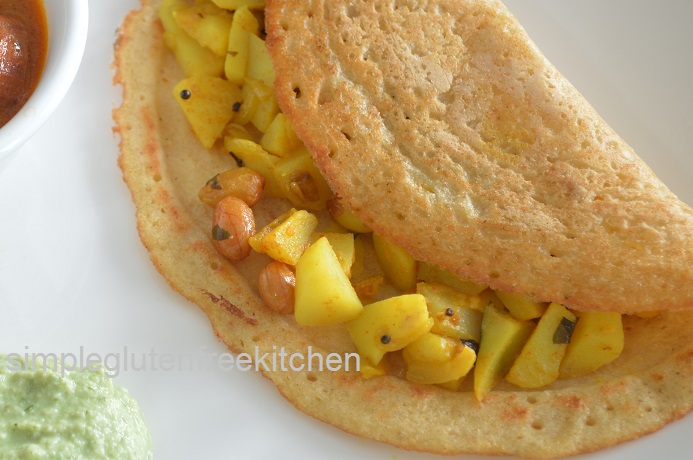 Adai (Ada dosa)
Dosas are absolutely the tastiest and attractive rice crepe around. There are so many varieties, that one can never get tired of eating them. Some varieties of dosas can be prepared instantly but some need a little time of soaking and fermenting such as masala dosa and utthapam, and then there are some that do not need fermenting. One such dosa is Adai dosa. It is basically a combination of rice with a range of colorful lentils all soaked together and ground to form a thick and coarse batter. Adai dosa is considered to be the nutritious among all dosas.
Continue Reading