From last couple of weeks I was feeling sick….., not ill kind of sick  but my tummy was upset. I felt heavy and full all the time even though I did not eat much. Initially I suspected eating gluten at someone's house and thought to be ok in a day but I wasn't. My friends  told me to eat ginger . Punjabi families love to eat ginger (raw or pickled in vinegar)  with or after meals but I hate chewing chunks of ginger and prefer to drink in tea. Ginger, I know has long been considered medicinal and I can swear by it for nausea, cold, menstrual cramps or any kind of intestinal distress.  So I tried  drinking tea made with ginger, carom and fennel seeds. Four days went by and there was zero improvement. I decided to either see a doctor or take  effective steps by consulting someone . Therefore, I called my sister in India and discussed with her about my condition. She said that it is a very common problem and can be caused by many different reasons. In my case she felt it could be inactivity and the late night party food that I have been eating since last month.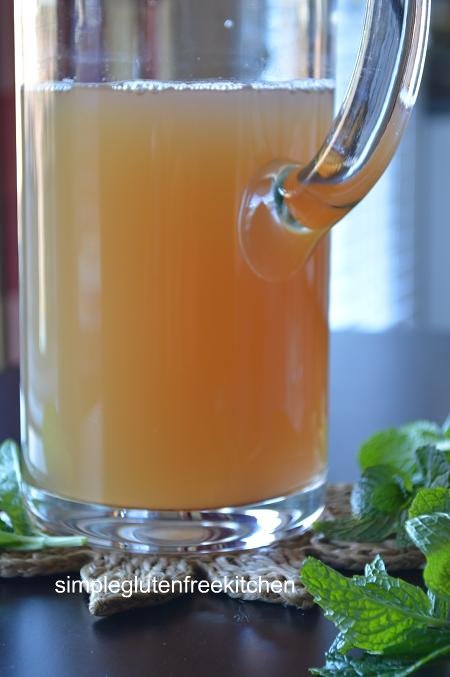 She suggested an old home remedy, the one which all moms would have made at some point in their life and there may be variations to this. As per her recommendation I had to start my day by eating home made yogurt, drink a glass of soothing concoction at lunch and have regular meal at dinner time. The drink worked so fast that the following morning I was already feeling much better. Instead of eating plain yogurt for breakfast I made myself spinach yogurt smoothie and then followed the previous day eating pattern. I followed the regimen for three days, eating food when I felt hungry. And  now since thursday  I have no complaints and feel great. This remedy worked for me and it can also work for you and many others out there, but before trying check with your doctor if you have any other health concerns.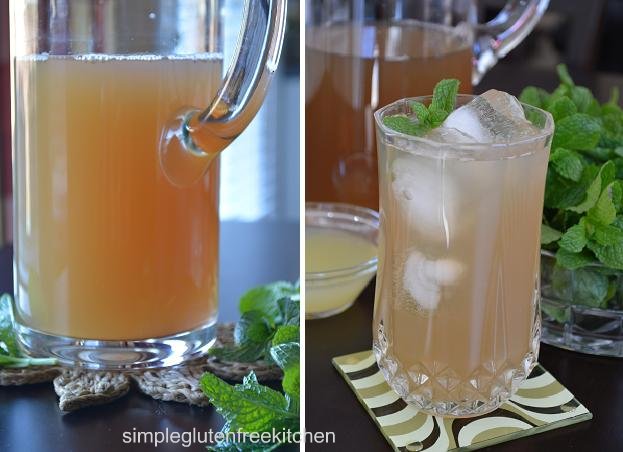 This soothing drink is a unique combination of shallots, ginger, garlic, cumin and lemon to help settle your stomach. You probably know cumin is anti inflammatory and has similar health benefits as ginger to ease indigestion. Lemons are packed with anti oxidants  and Vitamin C. They help detoxify and stimulate digestion. Cumin in this drink gives a nice spicy taste of jaljeera ( a refreshing Indian lemonade) but is made with some different ingredients in a different way.
By the time you read this post I will again be eating out at my friend's house. Today is Lohri and I have two functions to attend. This time I will really be careful and choosey of what I put on my plate. I don't want to suffer from stomach problem again. It gets frustrating for no reason. Even then if something happens I have this yummy soothing drink.
Happy Lohri to all my punjabi friends !!
SOOTHING DRINK
makes 1.5L
Ingredients:
3 liters water
1/2-3/4 cup grated ginger
1 cup chopped shallots
1 garlic head, peeled and coarsely chopped
2 tsp cumin
2 tsp black peppercorn
salt and lemon juice to taste
lemon mint ice cubes if preferred
Method:
Pour water into a large pot and add shallots, ginger, garlic, cumin and black peppercorn.
Bring to a boil, then reduce heat and simmer covered for 1 hour.
Strain into a pitcher, let cool and refrigerate.
Take a glass that is big enough to contain 300 ml of water. Pour 250 ml of the above concoction, add 2-3 tbsp lemon juice, salt and top it with lemon mint ice cubes. I have used plain mint cubes, you do not see in the picture but the mint leaves are in the ice cubes.
Some Good links
http://rajanjolly.hubpages.com/hub/Benefits-Of-Cumin
http://articles.timesofindia.indiatimes.com
http://www.umm.edu/altmed/articles/ginger-000246.html
http://www.doctoroz.com/videos/health-benefits-lemons

Print
You might also like: