9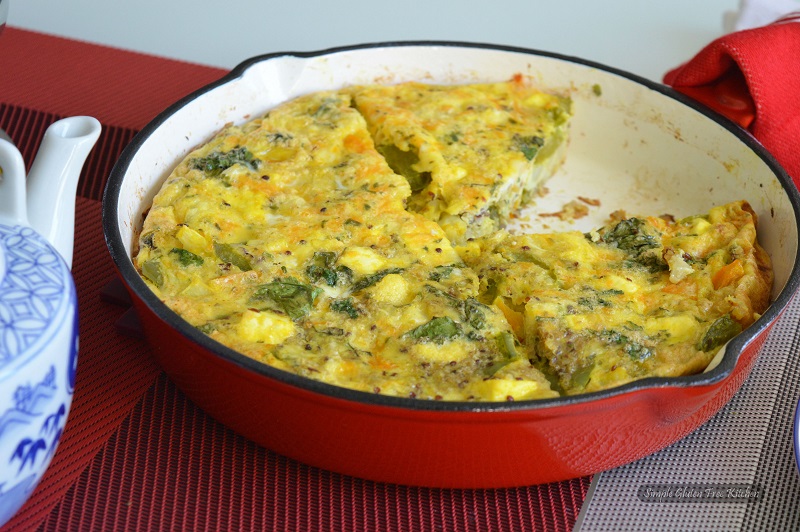 An Easy Family Day Frittata
Happy valentine's day everyone! I hope you all have a wonderful time with the people that you love. Yesterday was Family day in BC. People had a day off work and schools were closed. This holiday is observed to encourage people to spend time with their families and appreciate the importance of family values. Since cooking is one of the ways I can show my love for my family I made this frittata for the perfect start to our day. Frittata is one of those "throw together' baked egg dishes that is high in protein, low carb and packed full of veggie nutrients. You can eat it for breakfast, lunch or dinner. And if you bake it in a muffin pan its perfect for packing up a healthy snack or on the go breakfast. The best part is it's super easy to make and so satisfying.
Continue Reading
12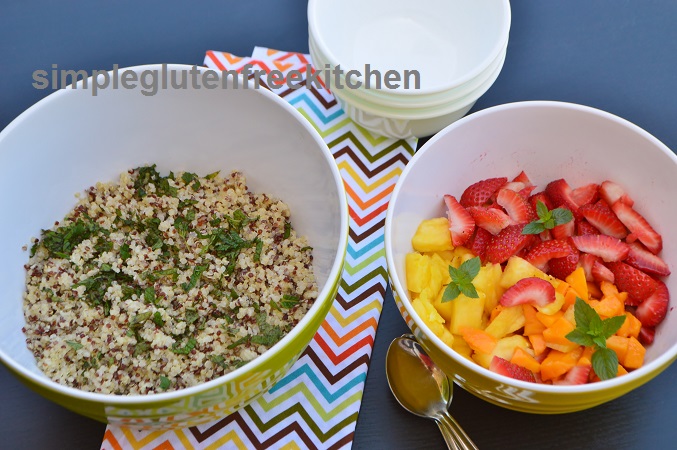 Coconut Quinoa Breakfast Salad – 4th Blogiversary
Hi everyone, simpleglutenfreekitchen will be 4 years old next week. Time has truly flown. While I'm not posting and visiting blogs as frequently this year as I used to, I am still grateful to every single person who have visited and supported this blog for the past 4 years. Whether it's just one post that you have read or followed me from the start, I want you to know that I truly appreciate that you've stopped by. THANK YOU! I'm very excited for the fifth year ahead and hope that you continue to share this journey with me. To celebrate, I have this wonderful tasting Quinoa breakfast salad. It's elegant, refreshing, nutrient rich and a perfect summer fare.
Continue Reading
30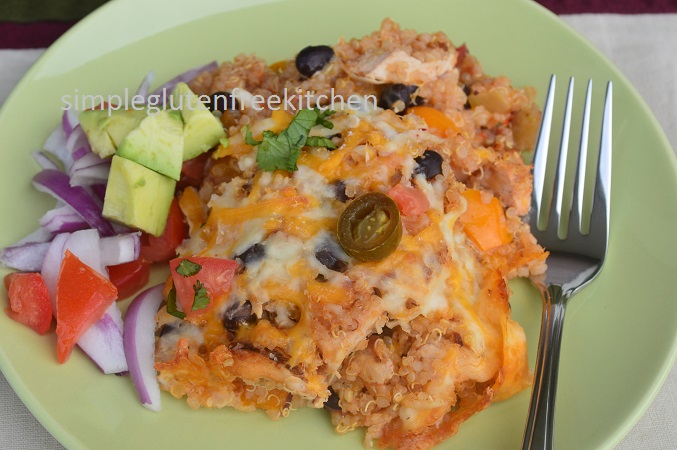 Chicken & Quinoa Casserole
I am not a person who makes casserole on a regular basis, but I do so when I want a change of pace in winter months. It started at the weekend when I had a good friend over the lunch and then, as I had prepared too much quinoa and had leftover chicken, I made this chicken quinoa casserole with mexican flavors.
Continue Reading
23
Curried Cauliflower Quinoa
When most people in the west think of ways to cook cauliflower they come up with either soup, mashed, boiled or roasted but it also tastes absolutely fantastic in a curry. The big white fluffy looking vegetable is exceptionally healthy and is popularly used in Indian cooking. The cauliflower recipe that I am sharing today tastes great as a side with ether Indian or western meals. Served over nutty tri color quinoa and topped with pomegranate jewels, it brings out the best in it. Not only does it make a beautiful presentation but it is also beyond delicious!
Continue Reading
23
Quinoa Salad with Beans, Roasted Corn and Vegetables
Now that summer is winding down and fall is just around the corner. I realized I haven't done eating and cooking all that summer has to offer. After few showers this week, when the weekend turned out nice and warm, I decided to get outside and do some roasting.
Continue Reading