Every culture has their own version of making herb and spice pastes that lend a unique and distinctive flavor to the dish. Malaysians use a basic spice paste recipe in many of their curries and stir fries, which they call Rempah. It consists of chillies, shallots, shrimp paste, lemon grass and various herbs and spices, which are pounded to a paste in mortal and pestle and then sauteed in oil to bring out the aromas.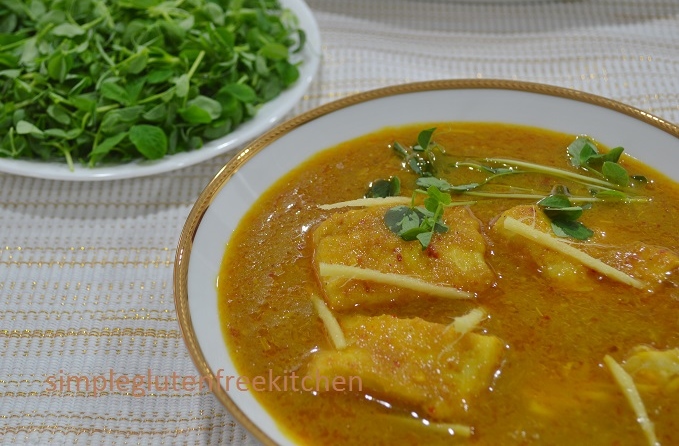 Last weekend I spent some time browsing Nava's blog for an easy Malaysian fish  recipe and after going over a few, I finally settled for this and this. I love sour and spicy taste in curries especially fish curries and these two recipes sound good to me.
I made the fish curry without any vegetable and also  skipped Belachan from the rempah paste, which I understand is a must have ingredient. I did buy a small jar of shrimp paste  to experience the Umami flavor that bloggers talk about and I tried it in a stir fry. But sorry to say, I could not handle the aroma alone when toasting it, but funny though my husband did not find it unpleasant.  I suppose some like the shrimp paste and some don't. So, relying on my sense of smell and taste I used fish sauce instead (to which my nose is accustomed) and it turned out well. Its not just the appearance  but the smell of food also affects our taste buds.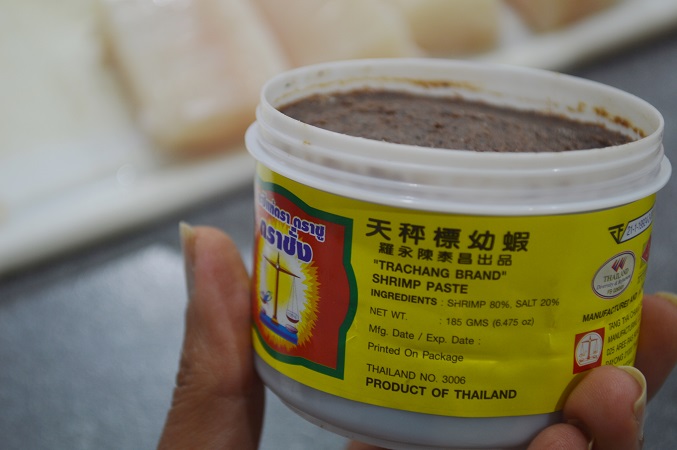 The curry was delicious, I loved it,  my family loved it  and if you  also love spicy curry with tangy flavor from tamarind, then this is the curry to go for!
Sour and Spicy Fish Curry (Asam pedas)
Ingredients
500 g fish fillets ( I used halibut)
30 g tamarind
2 tbsp oil
1 tbsp brown sugar
salt to taste
2 tsp fish sauce
1 tsp turmeric powder

Rempah(spice) paste

12 dried red chillies, soaked in 1/4 cup hot water
4-5 shallots
1 stalk lemon grass
2 cloves of garlic
1" galangal
ginger julienne for garnish
Instructions
Soak tamarind in 1/4 cup water and leave to soften, then strain.
Blend the rempah ingredients to a fine paste.
Heat oil in a pan and fry the rempah paste until fragrant
Add tamarind juice, fish sauce, brown sugar and salt.
Once it starts bubbling, add 1.5 cups water.
Bring it to boil, slide fish fillets in it.
Simmer over low heat for 5-7 minutes until fish is cooked.
Serve hot garnished with ginger julienne.
Notes
I felt the chillies that I used were not spicy enough so I added 1 tsp of ground sambal at the end.
http://www.simpleglutenfreekitchen.com/2013/10/sour-and-spicy-fish-curry-asam-pedas.html

Print
You might also like: