14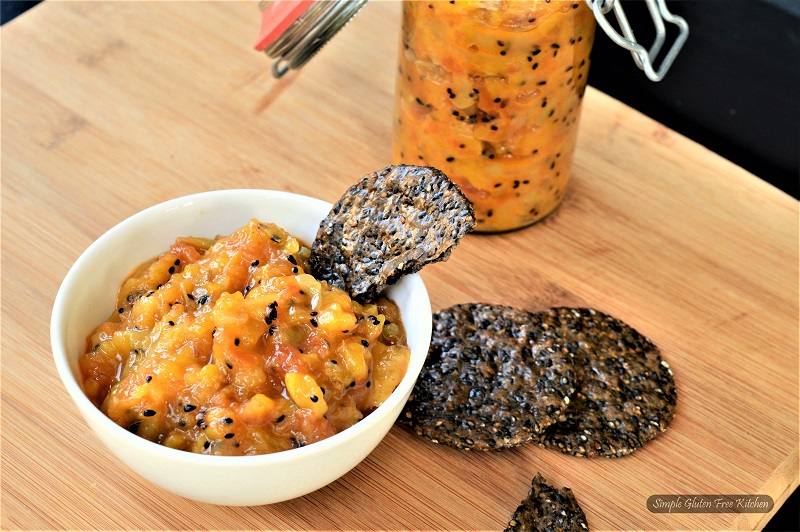 Tropical Fruit Chutney
I adore different types of chutneys and sauces with my food to add some zesty flavor. Made with tropical fruits this chutney has the right balance of sweetness and spiciness! Its preparation is simple too; just chop fruits, add sugar, vinegar, spices, and cook slowly until the mixture thickens. I make it in small batches so that I don't have to refrigerate or preserve by canning. It will keep for two weeks or more on the counter, if it lasts that long.
Continue Reading
18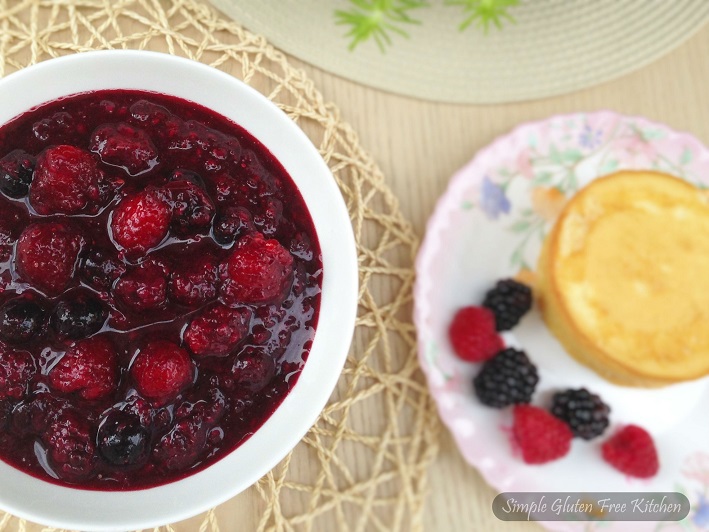 No Sugar Mixed Berry Compote
A compote is a mixture of stewed fruit (whole or cut into pieces) in syrup. Originally eaten as a dessert, a compote makes a delicious start to the day either eaten alone or as the perfect pairing for porridge, pancakes, waffles or yogurt. It comes together in 15 minutes and can be made with any fruit. There are a lot of different ways to make fruit compote. Some recipes I've come across say to add cornstarch, lemon juice , spices and a lot of sugar. Since my family and many of you are trying to eat a bit leaner, healthier and cutting down on foods with added sugar, I keep my compote simple and completely refined sugar and artificial sweetener free.
Continue Reading
18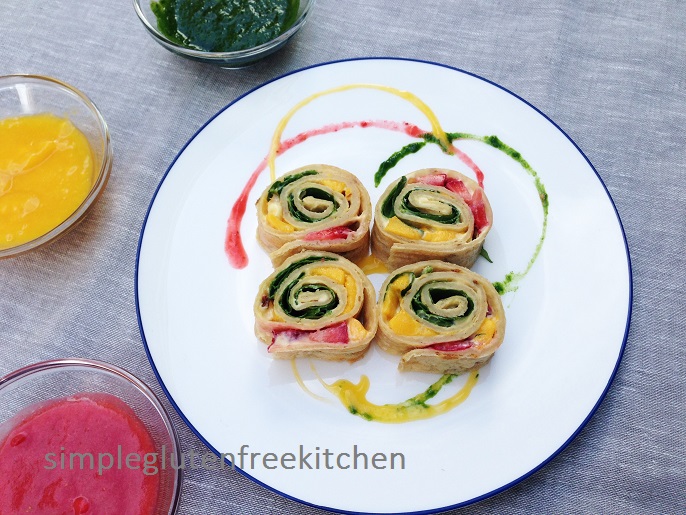 Holi Inspired Lavash Pinwheels
Hello Friends, Happy Holi to those who celebrate! Today's recipe is a repost of an old recipe that I posted right when I started blogging. Different ideas were popping into my head seeing all the colorful Holi recipes on my fellow foodies' blogs so I revisited this recipe of spinach mango roll and decided make it more attractive and delightful. It's not a traditional Holi recipe but certainly inspired by the seasonal fruits and the Holi colors. The result is a fun, colorful, and healthy appetizer; not just for Holi but for any casual gathering or a fancy dinner party.
Continue Reading
11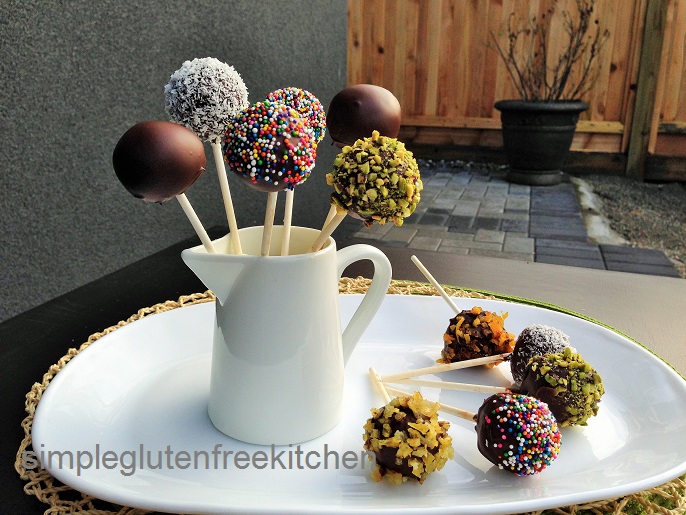 Nutella Cake Pops
Last year I received more than a few requests from my lovely readers for posting more kid loving recipes and I was happy to oblige. So, I asked my friend's kids what they love to eat the most. What I figured from their answers was that they would enjoy anything that is small, easy to hold, can be dipped and popped into their mouths. The very first thing that came to mind was cake pops. Don't we all love cake pops? I am not sure why it took me so long to post this, but I am glad I am finally doing this. Cake pops are the cutest bite sized treats with big on taste Not only are they fun to eat, they are fun to make as well and a great way to use up leftover cake.
Continue Reading
12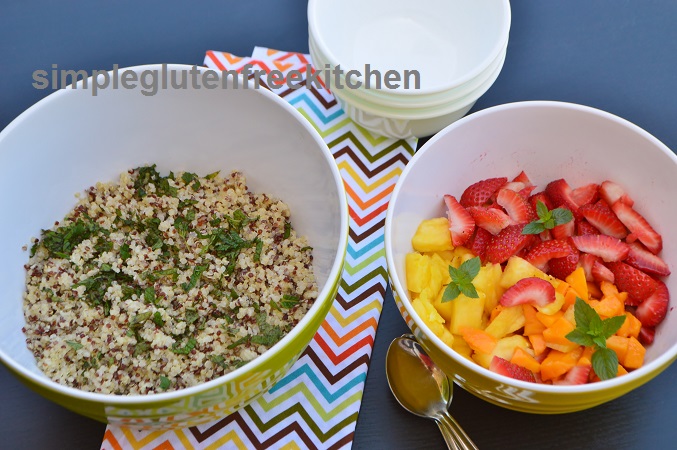 Coconut Quinoa Breakfast Salad – 4th Blogiversary
Hi everyone, simpleglutenfreekitchen will be 4 years old next week. Time has truly flown. While I'm not posting and visiting blogs as frequently this year as I used to, I am still grateful to every single person who have visited and supported this blog for the past 4 years. Whether it's just one post that you have read or followed me from the start, I want you to know that I truly appreciate that you've stopped by. THANK YOU! I'm very excited for the fifth year ahead and hope that you continue to share this journey with me. To celebrate, I have this wonderful tasting Quinoa breakfast salad. It's elegant, refreshing, nutrient rich and a perfect summer fare.
Continue Reading