We all know that leafy greens are good for us and that we should be eating more of them. But its hard to eat the required amount to get its actual benefits-unless you really want chewing the leaves like a cow. The best way I find to add more greens into my diet is to toss it in salads, add it to curries, fritters, wraps, smoothies, stews and soups. I love spinach, its mild taste gives an edge over other greens and it blends really well with other flavors. It is great whether you eat it raw or cook in innumerable dishes.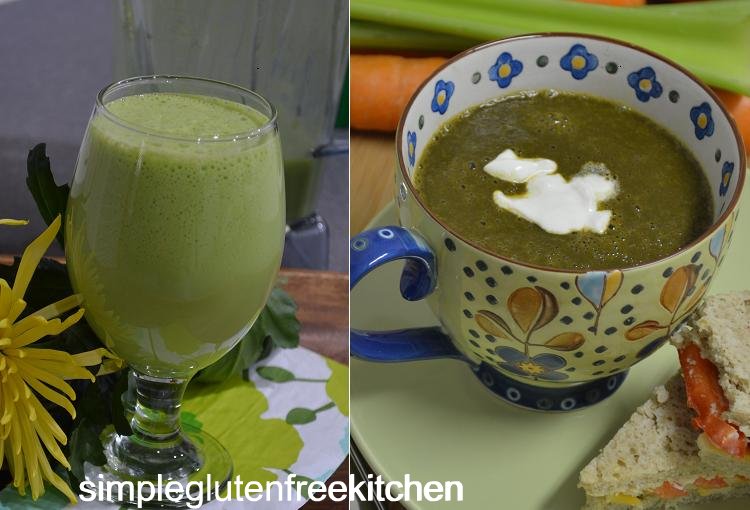 This dark leafy green vegetable popularized by the cartoon character, Popeye has many nutritional benefits. However, not in the way once thought, it does not contain high levels of iron. Spinach does, however contain Vitamin A, C, and K as well as respectable amounts of calcium, potassium and protein. Many of these vitamins and nutrients help fight cancer and promote good cardio vascular health. So while spinach probably won't make you super strong the minute you eat it, as it did for Popeye, it will promote your health and vitality in many other ways.
Here's, how you can sneak the nutrients of spinach in a smoothie and quick soup. I promise you won't be disappointed rather you will find them simply delicious. The first thing you can do to love any green smoothie or quick soup is to add some sweetness and acid to increase the taste factor. Second, blend it really well so that there are no chunks of green leaves. Both the recipes are unbelievably simple and are quick to fix. The yogurt and hemp seeds in spinach smoothie gives a protein punch and the fruit flavor brightens up the taste.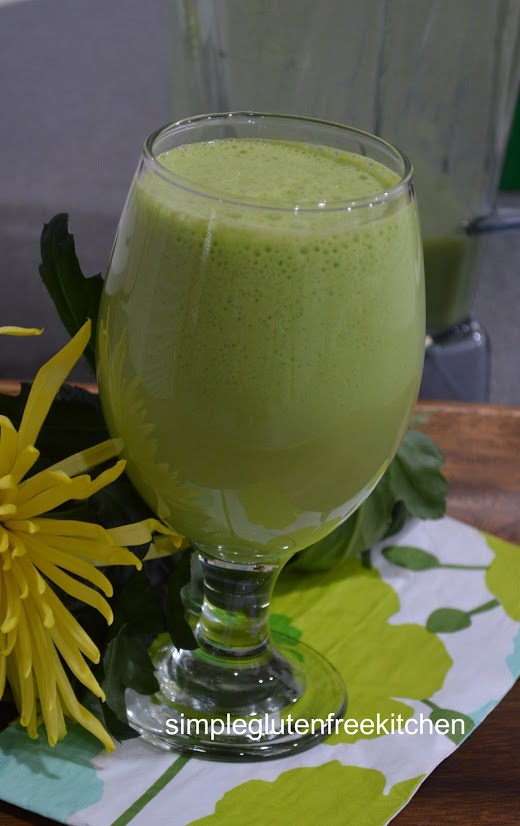 Normally, I prepare spinach soup on stove top by cooking frozen spinach, garlic, chicken broth and tomatoes but there are some days when I choose to make  quick and delicious soups in Vita mix using V8.   Do you drink V8?  Not the V Fusions but the original V8 with low sodium. It tastes great, isn't it? It does not contain fructose syrup, artificial sweeteners or any other offensive ingredients that can bother you. It is however, not a replacement for your veggies as the commercial shows but is not a bad choice to use it in quick soups with some actual veggies. You can enjoy this soup with any kind of Sandwich and can even take it to work for a healthy, light lunch.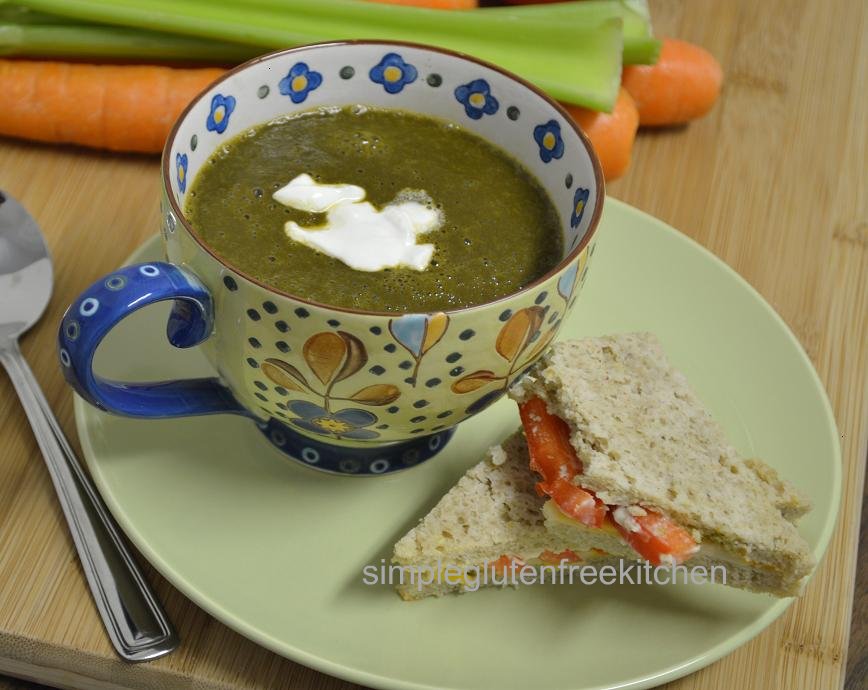 1. SPINACH SMOOTHIE
serves: 2
Ingredients:
2 .5 cups of raw spinach
400 g (13.53oz) flavored yogurt (I am using strawberry flavor)
1 tbsp hemp seeds
ice cubes
Method:
Place all the ingredients into the blender.
 Blend until the contents have liquefied.
Enjoy!
2. QUICK SPINACH SOUP
serves: 3
2 cups steamed spinach
3x 156 ml low sodium V8
1/2 tsp garlic powder
1/2 tsp ground black pepper
salt to taste
2tbsp lemon juice
sour cream(optional)
Method:
Place steamed spinach andV8 juice into the container of Vita mix or any high powered blender.
Turn machine on and slowly increase the speed to 10, then to high.
Blend 4-5 minutes or until steam escapes from the vented lid.
Season with salt,black pepper and lemon juice.
Pour into serving bowls and top it with sour cream and enjoy!

Print
You might also like: