How many of you pay attention to what you snack on?
I, who was  so careful  to make meals from scratch had never given much thought about our snacks. I was happy that we were eating fresh fruits, vegetables, nuts and seeds and my daughter was having healthy stuff like yogurt, bars, fruit cups and crackers with cheese. It wasn't until I went gluten-free, I realized I was bringing  junk food in my home. There were not many gluten free choices available few years ago as there are today. I had to read each label before buying any of my packaged food for the forbidden allergy. I gradually  developed habit of reading labels for all our grocery shopping. It wasn't easy though, as I have to scrutinize every ingredient to which I was slowly getting familiar.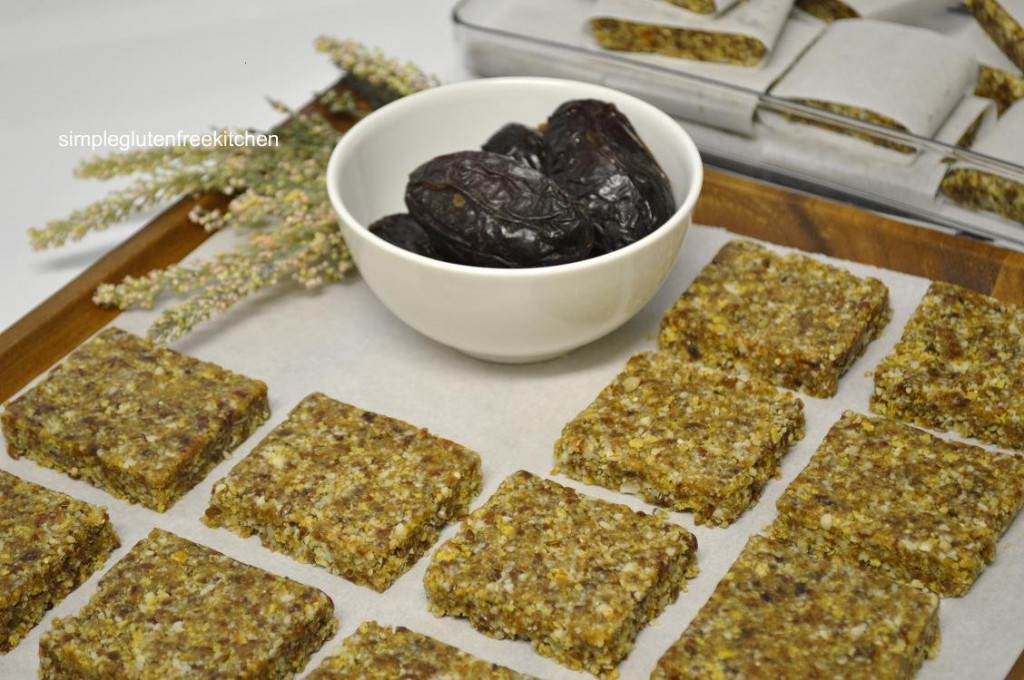 I was mindlessly buying snacks, those  were laden with high amounts of salt, sugar, saturated fats and artificial sweeteners. One  good example of my daughter's favorite snack was the wiggly, jiggly jello which was mostly made of  sugar and  artificial color and treated with hard chemicals while manufacturing.  Imagine my surprise when I found that a popular fruit filled multi granola bar, that boast of high fiber on its label actually provides no nutrition. Most of the calories were coming from high fructose corn syrup and  fruit concentrate.  The ingredients list on the back was so long and the letters so small that it nearly needed a magnifying glass to read. There were many other  processed foods that did not contribute towards general health and nutrition but could lead to health problems in later years.
I then decided, to reduce the consumption of processed foods and stop buying snacks with too many ingredients or that have words like hydrogenated oils, low, reduced or zero fat, natural (unless clearly specified), corn syrup, cane sugar, MSG, enriched flour etc etc. It was easier to decide than done because once kids are mature enough to make their own independent food decisions it becomes a challenge. I first educated myself, then my daughter and started purchasing snacks wisely. I now keep my pantry, fridge and snack boxes stocked with nutritious choices  so that my daughter herself  reaches for a healthier snack when she needs one.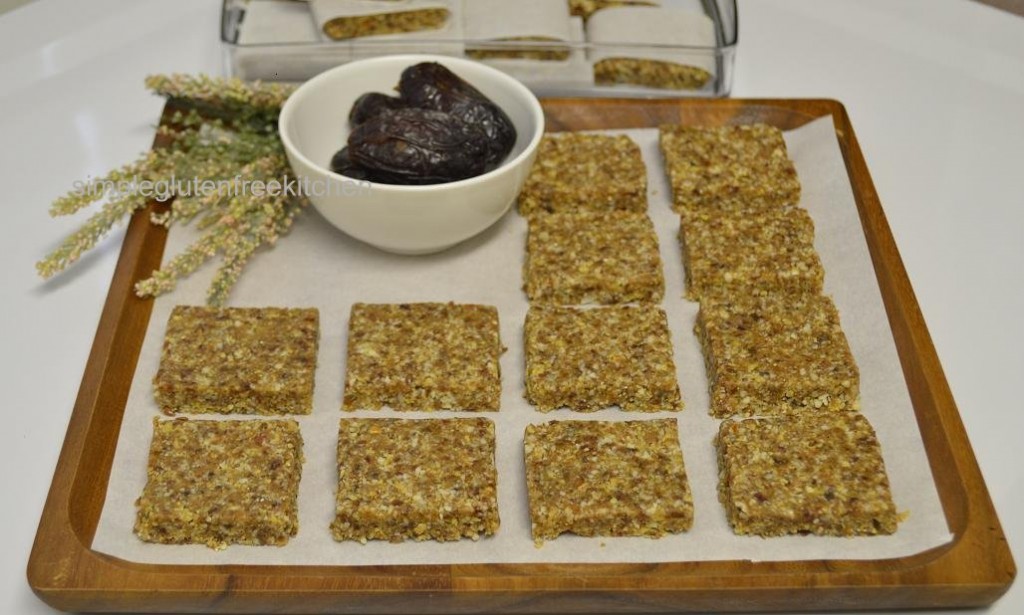 I don't buy granola bars anymore, they are not difficult to make. The recipe I am sharing is actually super easy  and are a good to go snack for the whole family. The one step that makes them  super easy is food processor and no baking. You can mix and match fruits, nuts, seeds and cereal as per your preference. I recommend using medjool dates over any other fruit in these bars because they are the main sweetening and binding ingredient. Not only that, they are sodium free and high in potassium and manganese. They have good shelf life so you don't need to refrigerate the bars. Everything is raw and tastes really good providing you with a healthy dose of fat, fiber and protein.
Another bar that I often make with oats is from Willow Creek company which is just as delicious and nutritious as my recipe of date, nut and seed bar. You can click here to get the recipe.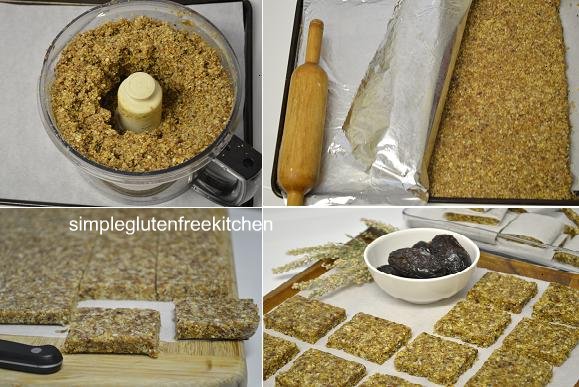 DATE  NUT AND SEED SQUARES
makes about 25
Ingredients:
30 medjool dates, cut into half
 3 cups Mesa Sunrise flakes
2 cups almonds,roughly chopped( toasted)
1 cup sunflower seeds
1/4 cup flax seeds
1/4 cup melted coconut oil
1/4 cup buckwheat honey
You need a 12 -14 cup food processor or you can do it in two batches and knead the mixture with hands after processing.
Method:
Line a 10 x 16″ baking tray with aluminum foil. Set aside.
In a bowl of food processor, pulse chopped almonds until they are further chopped to small bits. Some  of it will ground up almost like almond meal. That's ok. Remove nuts in a bowl.
Add the dates to the food processor and process until it turns into a gooey dough ball. Remove date ball on one side of the nuts.
Next, process flakes and seeds to a coarse texture. Add the nuts and half of the dates paste, pulse 3-4 times, scraping the sides of the processor and pushing the mixture towards the blades. Add the remaining paste, Process in short pulses, add coconut oil and buckwheat honey, until  everything is mixed nicely.
Dump the mixture on a prepared sheet. Press the mixture into even thickness of about 1/2″ . Cover the mixture with aluminum foil.  Level with a rolling pin to  make it more even.
Refrigerate the mixture to firm up for 60 minutes.
After an hour take it out and cut them with a sharp knife to whatever size you like and wrap in a sandwich paper to store in an airtight container.
Some of my favorite snacks that I purchase from store:
Multiseed, roasted garlic rice crackers
Rice with adzuki beans snack chips
Linked to Allergy Free Wednesdays, Gluten Free Fridays.

Print
You might also like: